Founded in 1879 by the Victorian entrepreneur and philanthropist Thomas Holloway on the Mount Lee Estate in Egham (19 miles from central London), Royal Holloway College was officially opened in 1886 by Queen Victoria as an all-women college.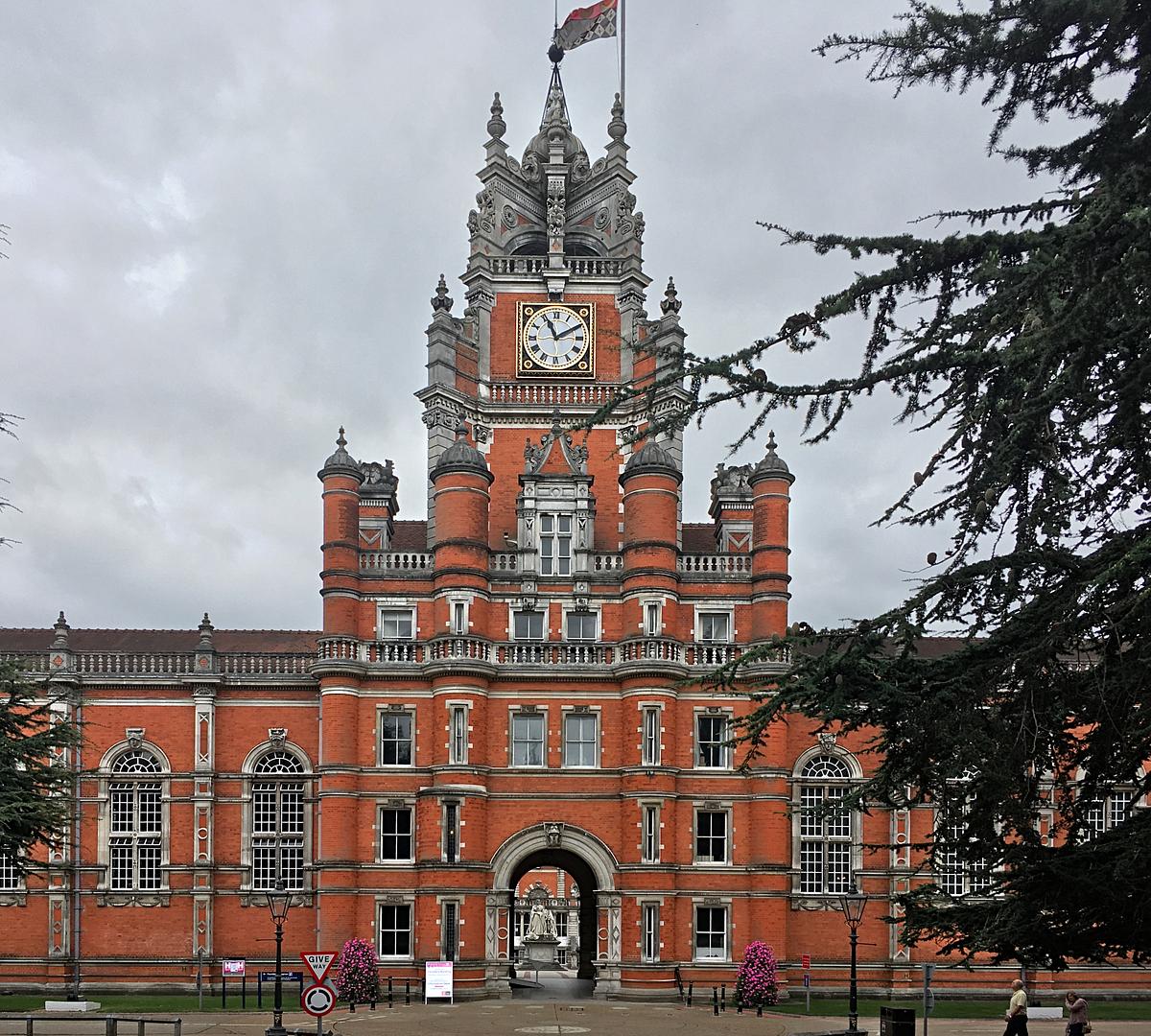 The founding of the college was brought about after Holloway, seeking to fulfil a philanthropic gesture, began a public debate regarding 'How best to spend a quarter of a million or more', at which point his wife proposed to build a college especially for women. 
Holloway himself was an interesting character. Born in Devon, in the late 1820s he went to live in France for a few years. On his return to England he set himself up in 1836 as a commercial agent in London, establishing business connections with an Italian, Felice Albinolo, who manufactured and sold a general purpose ointment. 
This gave Holloway the idea to set up a similar business himself and in 1837 he began experimenting by using his mother's pots and pans to manufacture his ointment in the family kitchen. After adding pills to his range of products, his business quickly took off. A key factor in his enormous success was advertising, in which Holloway had great faith and in which he invested a lot of money.
It's interesting to note that, although his products were said to be able to cure a whole host of ailments, scientific evaluation after his death showed that few of them contained any ingredients of significant medicinal value.
After becoming extremely wealthy by the late 1860s, Holloway bought Tittenhurst Park near Ascot, where he lived from then on and where he died on December 1883. In 1969 the estate became the home of John Lennon with his then new wife, Yoko Ono.
Today, the campus is still best known for its original 600-bed building, known as the Founder's Building, a Grade I listed red-brick building modelled on the Château de Chambord of the Loire Valley, France. With striking north and south towers and two large quadrangles, it contains a stunningly beautiful chapel, kitchen and dining hall, lecture theatre and the original reading room along with student rooms and offices. 
Founder's has often been the centre of media attention and is a popular filming location for TV and film as a grandiose 'university' or 'public school'. Together with its sister building the Holloway Sanatorium, the Royal Holloway College represents "the summit of High Victorian design".