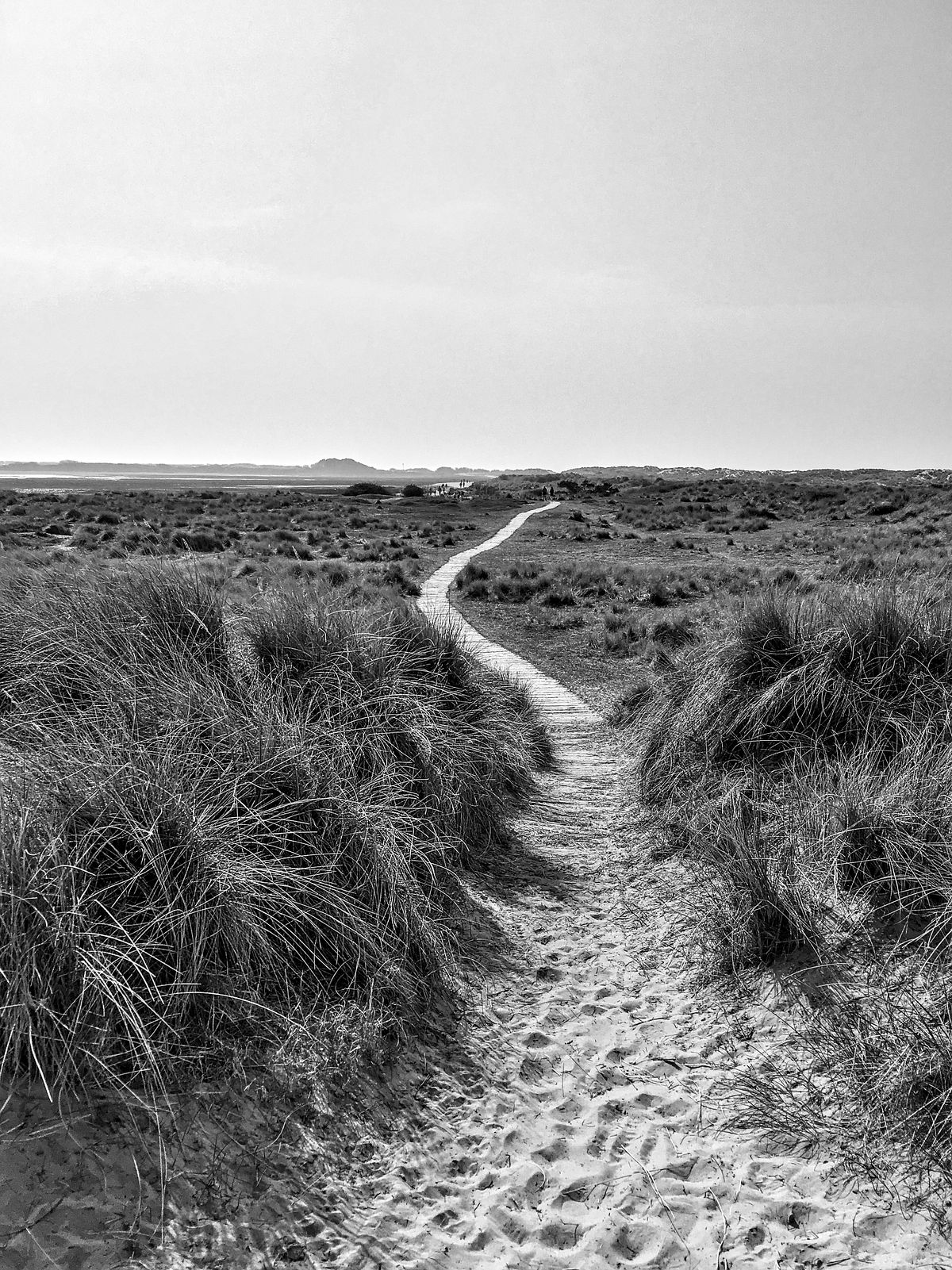 That morning, when I woke up, it was still dark and there was no smell coming from the kitchen.
Every morning, no matter what time I'd wake up, there was a sweet smell filling up the house. Sometimes you'd try a new recipe for cinnamon rolls with jam, or gingerbread muffins. Some other times it was pancakes, pies or cookies.
Very rarely it was just coffee.
I'd wake up and, with only your t-shirt on and with my eyes half closed, I'd enter the kitchen and feel for you. You were always with your back to the door, mixing, whisking, pouring something into some shapes.
I'd hug you, lying my head on your back and move with you to the left or right, when you needed to pick something up.
When you'd be done with the new batch, you'd turn and hug me back, kissing my forehead and putting a sleepy smile on my face.
My mom always told me that I don't need a man who knows how to bake. I need a man who can change a bulb, fix the sink, build a house.
It was always about what the man can do, not who he is and how he'd make me feel.
I tried to argue with her a few times.
I would tell her how you wake up every morning and make me breakfast. How you try new recipes because I said at some point that I'm wondering if gingerbread can be fluffy. How you make a pot of coffee because I can't start my day without it. How you'd pick me up from work and we'd go have dinner at the lake, while watching the sunset. How I'd want to stay and watch the stars too, but it's getting cold, so we're driving to the mall to get a blanket.
How our fights are not about what you or I did wrong, but how our buttons were pushed and how we can avoid that in the future.
But at some point, I realised that I'm talking about something my mom never knew existed.
This kind of man is not real. This is something out of a romantic comedy.
A real man wakes up in the morning and is getting mad if the breakfast and coffee are not ready. His clothes should be neatly prepared, the lunch should be in the box and his shoes polished. He doesn't care that you need to go to work as well.
This is your job.
And if he comes home in the evening a bit tipsy, you're lucky, he might act nice. You know from the way he walks and by hearing him cough if he's just a little tipsy, drunk, or even worse, if he didn't have anything to drink yet. 
But he can change a bulb. When the sink is clogged, he takes care of it, with some alcohol nearby. He even built a house that he threatens to keep for himself if you don't behave. That's his escape from this world, from you and from the family duties.
He wants to be a free man.
So that's why I know that when she hears me talking about you and how you are free with me, she can't understand. To her, there are only two types of men.
The real man who can build a house and has alcohol running through his veins. And the dork who does whatever the woman says.
There is no in-between. There is no man who does what he wants but also listens to his woman.
A man who can change a bulb or fix a car but is also the one who makes breakfast.
When I realized this, I felt like I swallowed fire. I wanted her to know how it is to have someone who cares about you. Someone who asks how you are, because he's truly interested, not because he wants to see if you can still have sex after a long day.
I wanted her to wake up one morning and find the breakfast ready for her. To be picked up after work and go to watch the planes.
She has always been scared of flying, but always fascinated about planes. I wanted her to do the things she likes. I knew that this will not be possible for her the same way it is for me, so I asked her to get dressed, cause we'd go to pick up dinner and eat next to the airport.
It was a heavy summer evening. The air was full and barely breathable. The dust was sticking to the skin where sweat left marks.
I was happy to get out of the city; to take her somewhere she'd finally have a moment for herself. The way there was crowded, but we didn't mind it. This time it was about the destination and not the journey.
That's why I didn't notice, when passing the scene of an accident, that your motorcycle was stuck under a delivery truck.
We made it to the hill next to the airport, took out the Chinese food we brought and ate while looking at the planes that were landing or taking off. She liked to imagine the lives of people on board.
Who were they? Where were they going? Was someone going to propose at the destination? Were they going to attend a funeral? Were they leaving their home country to live on the other side of the world?
She'd pick a window on the plane and, even if she couldn't see who's there, she'd tell that person's story.
I always wondered how close she was to what was actually happening with the person in seat 9A or 27F.
When she was tired of everyone's stories, she asked me to take her home.
On the way there, she became someone else. The woman who laughed and told stories about passengers on a plane was now looking into the distance, lost and almost trembling.
I knew without a word what was now on her mind. I wanted to go inside with her, but she didn't allow me. She said that she knows how to take care of this, and it's better if I'm not around. I listened to her, although the ball of fire returned and never left.
When I arrived home, I finally checked my phone. For a few hours, I didn't look at it, but then I saw the missed calls.
I didn't even check them all. I tried to call you. I got your voicemail, but I didn't leave a message. I tried calling again. And again. And again.
Until finally someone picked up. But it wasn't you. It was a cold voice that gave me the address of a hospital. I parked there and went upstairs, like I was swimming in a sea of people.
They showed me your room and I, for a moment, was afraid of what I might see. I saw you. Sleeping.
I came close and slowly put my head on your chest, to make sure you're breathing.
They told me it was bad. And then they sent me home.
That morning I woke up early and went with my eyes completely closed to the kitchen. There was no smell and no one to hug.
I moved from left to right and back, as you'd do. 
I put coffee in the pot and while waiting for it to brew, I looked at the stars.